Hai, welkom bij PUSC #43. Deze keer staat het helemaal in het teken van samenwerkingen. Elke inzending moet een nummer zijn waarop meerdere namen zijn genoteerd; of dit nou een volledige samenwerking is of een feature is niet van belang. Een groep telt als 1 artiest en ook credits die niet in de titel worden vermeld tellen niet als meerdere artiesten. Daarnaast telt een [prod. x] niet, maar als de producer als artiest wordt vermeld telt dit wel. Ook een remix telt wel als een samenwerking.
GEBRUIKELIJKE INFORMATIE EN RICHTLIJNEN
Als je hieraan meedoet hoef je nooit zelf iets in te zingen. De bedoeling van deze contests is om elkaars muzieksmaak beter te leren kennen. We kunnen zo ook zien welke muziekstijlen het meest geliefd zijn op PU. De format is eigenlijk een beetje zoals Eurovisie, maar de inhoud zelf beslissen jullie compleet zelf aangezien jullie zelf kiezen wat jullie inzenden natuurlijk. Het toernooi kan worden opgedeeld in 3 soorten stadia:
FASEN VAN DE CONTEST
De inschrijvings- en inzendingsfase
Je meldt je aan met een comment in dit topic en stuurt mij in PM je inzending (titel, uitvoerende artiest, YouTube of Spotify link)
De luister- en stemfase
Na het sluiten van de inzendingen, worden alle nummers (anoniem) in dit topic gepost. Je geeft je 10 favorieten stemmen volgens het puntensysteem van Eurovisie, je eigen inzending uitgezonderd.
De bekendmaking van de stemmen
Een paar dagen na het sluiten van de stembussen wordt de uitslag in dit topic gepost.
VASTE REGELS
EXTRA REGELS
De inzendingen zijn anoniem.
Deze PUSC doe ik als host zelf ook mee. Om het spel zo eerlijk mogelijk te laten verlopen zal ik mijn stemmen vlak voor de bekendmaking van de inzendingen uitbrengen en ze ter controle naar PU-Bot versturen.
Je inzending moet een nummer zijn waarbij meerdere mensen gecredit worden in de titel.
EERDER INGEZONDEN NUMMERS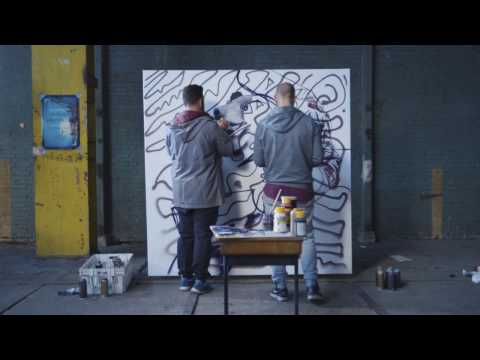 Aanmeldingsdeadline:
Zondag 3 November 2019 23:59:59
PM je inzending naar mij
(titel, uitvoerende artiest, Youtube of Spotify link)
Deelnemers (13/~)
- Vernon
- PokemonTrainer
- Empo
- Weblock
- Black Ice
- Lyra
- E-boy
- Brent
- Aurynn
- Chardo
- williewortel
- Kamerplant
- Tuck